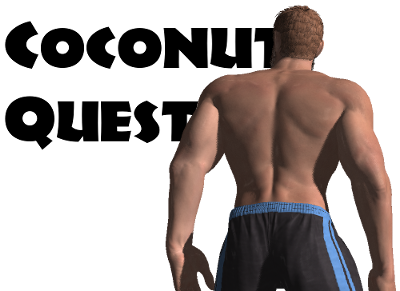 Coconut Quest - A Gay Adventure
A downloadable game for Windows, macOS, and Linux
A gay adventure game about two men on a tropical island feeling an urge for coconuts and bromantic sex.
Features
Fully explorable island (with up to 40 coconuts)
Sexy times (aka adult content) with
Hunky Mike (see pics), who has some
Basic AI (not-just-a-pretty-face)
What's the game really about?
NSA sex is easy, relationships are hard.
How much sex is in the game?
A lot!
How much relationship?
A little. (Requires several playthroughs)
Download